Comentarios de clientes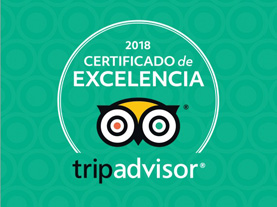 Nuestro equipo de Authentik Travel quería agradecerte tu confianza en nuestros servicios para realizar tus viajes a Vietnam, Myanmar y compartir tus sentimientos, experiencias y opiniones sobre tus viajes.
Estos son información realmente preciosa para que podamos mejorar nuestros servicios y, son muy útiles para que nuestros futuros clientes puedan obtener algunas ideas sobre la calidad de nuestros servicios.
La mayoría de los comentarios a continuación fueron de clientes en países de habla francesa como Francia, Bélgica, Canadá, Suiza, etc. Sus comentarios satisfechos fueron traducidos al castellano para tu referencia.
¡De nuevo, muchas gracias por elegir Authentik Travel!
4.9/5 Calculated on the opinions of our customers on
Facebook
"Congratulations Mr TU, congratulations to all your team"
Hello Mr. Tu,
Today I give you our feedbacks about the trip. First of all, thank you very much for the preparation of our trip to VIETNAM. Indeed, this is the first time that we have optioned for this formula, and we are delighted.
First of all, we congratulate you on the choice of the course, which fully met our expectations. It is true that you told us well, that our program was loaded, and that it would have been necessary to get up early, to do what was programmed.
The guides adapted to us, which was very great. During our trip, we loved the North,
Do not go to Vietnam, without seeing all this part, which is very typical. The people are very nice, very peaceful, it's the biggest change of scenery of our trip.
Mealswas great and locals werevery welcome. We ate a lot, a very varied cuisine, and very well cooked, even if these poor women do not have such beautiful cuisine as us!
The contact, so close with the population, it was great to prepare the meal with them, then share it, that memories !!!
The various guides we had, were all very kind, listening to us, ready to meet our slightest desire.
The drivers, very friendly, too, taking care of us, and yet, their roads are not in the same condition as at home.
As for the hotel business, it was very good, corresponding to our budget. Of course, that our trip went through the visit of Halong Bay, (undeniable), and luck, we had to have a boat for us 4 only. And this nice guy, who drove us very early in the morning, to cross the door of paradise before the other boats arrive that was very appreciable !!!
Check well, you are well on the site AUTHENTIK VIETNAM, and our trip was really very authentic.
We really recommend this agency, which we will keep an excellent memory.
Everything was at the rendezvous:
The choice of the circuit (really adapted to our wait).
The contact with the population.
Very good contacts, with the guides (who spoke really good French), with the drivers.
.
We have no negative points to report about meals and the hotel business. Congratulations Mr TU, congratulations to all your team, and continue like that. We keep only very good memories !!! Thank you so much. We advise you to adhere to this form of visits, and especially with confidence.
Chantal and Patrick Trotoux