Comentarios de clientes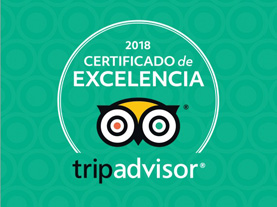 Nuestro equipo de Authentik Travel quería agradecerte tu confianza en nuestros servicios para realizar tus viajes a Vietnam, Myanmar y compartir tus sentimientos, experiencias y opiniones sobre tus viajes.
Estos son información realmente preciosa para que podamos mejorar nuestros servicios y, son muy útiles para que nuestros futuros clientes puedan obtener algunas ideas sobre la calidad de nuestros servicios.
La mayoría de los comentarios a continuación fueron de clientes en países de habla francesa como Francia, Bélgica, Canadá, Suiza, etc. Sus comentarios satisfechos fueron traducidos al castellano para tu referencia.
¡De nuevo, muchas gracias por elegir Authentik Travel!
4.9/5 Calculated on the opinions of our customers on
Facebook
"The service will have been impeccable until the end!"
Dear Mr. Tu,
Thank you for your organization.
The service will have been flawless to the end!
And be sure that we will do my best advertising in Authentik Vietnam.
Your guides Tham, Lene, Khhay and Karte have been exceptional.
We will keep a special affection for Karte who impressed us with his Vietnamese and French culture, a great moment of culture sharing.
I'll give you a mail when we return to Aix in Pce next week.
The North has remained in our mind a magical region both by its landscapes and by its inhabitants.
All evenings were very nice and the accommodation was very satisfactory.
Our 2-day cruise on Halong Bay was beautiful of course, somewhat rustic, some improvements could be made to make it unforgettable.
For example:
Make kayaks available like the other junks of CAT BA
Bring the passengers if they want to be on a beach rather than bathing in the open sea, which is not within everyone's reach because of the currents.
Instead of hoisting the sails to look pretty in the photo we would have preferred sailing a little because the weather was good.
Before boarding the passengers, check the cleanliness of the cabins? Especially the dust and what's more on the fan !!!
This cruise was very pleasant with a very nice crew and simple but good meals.
Our trip that you realized, according to our desires, was magnificent.
The hotels and restaurants very well chosen and of good quality, the guides and the competent drivers, considerate, cultivated.
We wanted to discover Vietnam for a long time and this trip lived up to our expectations and our dreams.
Many thanks to you for your welcome and a big thank you to your team. Thank you for allowing us to live magical moments with people always welcoming, smiling, despite a life not always easy.
We hope to see you soon, Mr. Tu
Mrs METRA M, BOULANGER D and STAGLIANO A