Comentarios de clientes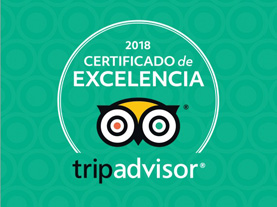 Nuestro equipo de Authentik Travel quería agradecerte tu confianza en nuestros servicios para realizar tus viajes a Vietnam, Myanmar y compartir tus sentimientos, experiencias y opiniones sobre tus viajes.
Estos son información realmente preciosa para que podamos mejorar nuestros servicios y, son muy útiles para que nuestros futuros clientes puedan obtener algunas ideas sobre la calidad de nuestros servicios.
La mayoría de los comentarios a continuación fueron de clientes en países de habla francesa como Francia, Bélgica, Canadá, Suiza, etc. Sus comentarios satisfechos fueron traducidos al castellano para tu referencia.
¡De nuevo, muchas gracias por elegir Authentik Travel!
4.9/5 Calculated on the opinions of our customers on
Facebook
" The wonderful impressions that made your country!"
Hello,
First of all I apologize for the unscheduled sending of part of my email last night. We have not forgotten you, and not a day goes by without us discussing our stay with you again and the wonderful impressions your country has made for us. We have a hard time sorting our many photos, (+2000) we are still over 1000, but it's like a film that scrolls before our eyes and revives our memories.
Regarding the questionnaire, points 1 to 4 will be treated by Jean who was the initiator of this trip and who discovered you on the net (what luck for us!). But you answered yourself in point 4: Customized planning according to the desires of the group with a local agency that has a deep knowledge of his country.
Making local people work: this is part of a process that I fully share. Why go through a French intermediary who only buy services and propose a program too classic.
1. Our comments on the custom circuit?
You have developed a very balanced program, with alternating strengths and activities taking into account the movements and small fatigue strokes of our group of seniors.
Apart from the essential tourist visits which could have been even more intense, if we had been able to add a few more days, the more intimate approach of the populations of the north-west was for us a very strong moments of our trip.
2. Comments on the guides during the tour:
The guides, perfectly French speaking, were of a very good level.
3. The choice of restaurants ranging from "road" to more touristy establishments was perfect.
Vietnamese cuisine was a discovery by the quality and freshness of the products, the wide variety of dishes without forgetting the refined presentation. We constantly evoke it with nostalgia and boast of it to our friends.
4. Our comments on accommodation?
Excellent overall level, the "syndicate" hotel included, not to mention the beautiful junk in Halong Bay.
5.Our comments on the vehicles.
The use of a smaller vehicle for the northern mountain circuit was very judicious. The condition of the roads was sometimes adventurous and in my opinion the shock absorbers of the bus tired, but the splendid landscapes compensated the jolts!
6. Our suggestions for improving your benefits?
Personally I did not appreciate the costume party, it seems obligatory for tourists and I would have liked more free time to HCMC to discover the district of Cholon and go in the footsteps of Marguerite Duras, but apart these few points, the program was perfect.
7.Our impressions?
No conventional operator could offer us a program as rich and varied as the one you have developed.
8. Of course we are talking and talking to our friends and relations about our wonderful trip to Vietnam and the excellent experience with AUTHENTIKVIETNAM TRAVEL and especially with our great guide Tu.
Best regards
Jean-Pierre and Marita