Comentarios de clientes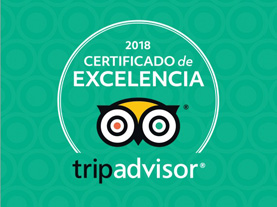 Nuestro equipo de Authentik Travel quería agradecerte tu confianza en nuestros servicios para realizar tus viajes a Vietnam, Myanmar y compartir tus sentimientos, experiencias y opiniones sobre tus viajes.
Estos son información realmente preciosa para que podamos mejorar nuestros servicios y, son muy útiles para que nuestros futuros clientes puedan obtener algunas ideas sobre la calidad de nuestros servicios.
La mayoría de los comentarios a continuación fueron de clientes en países de habla francesa como Francia, Bélgica, Canadá, Suiza, etc. Sus comentarios satisfechos fueron traducidos al castellano para tu referencia.
¡De nuevo, muchas gracias por elegir Authentik Travel!
4.9/5 Calculated on the opinions of our customers on
Facebook
"We come back delighted with our stay!"
Hello Mr. TRAN VAN TRUONG
Here is a short week that we have returned from our beautiful journey through your beautiful country and we are slow to resume our normal activities, full of images we are constantly returning to you.We are really very happy with your organization, everything was perfect, there were no bad surprises and we are delighted with our stay
We will not hide the fact that when we landed at SIEM REAP, we said to ourselves that it was fine whatever it had, as long as everything went well, and really we can only congratulate you for the whole organization of our stay, below are some highlights:
In Cambodia, SIEM REAP and its fabulous temples, the discovery of pagodas and the National Museum of PHNOM PENH, the market with tarantulas
The delta of the bucolic MEKONG, we really appreciated these places where the time seems suspended, the visit of floating markets with several kinds of boat is so interesting.
It was excited to visit TRA XU reserve, SADEC market, HUYNH THUY house , the pagodas and the market of CAI BE. I liked the night in our homestay which was very good and what to say of SAIGON Dizzying city that we do not get tired of watching the show mopeds!
The beach break in the center at HOI AN lantern city dazzled us. Although the coastline is more and more eroded, we had a good hotel for the seaside break and an interesting visit to the TRA QUE market, the Imperial City HUE and the beautiful boats on the Huong river.
The journey from HUE to HANOI, this stage will remain in our memories, we chose it but we can not say that it is very comfortable, the cabins are sketchy, the excessive air conditioning has prevented us from finding sleep but never mind, we forgot everything when we arrived in Hanoi, the captivating and vibrant capital.
The discovery of the breathtaking landscapes of the North, the bay along the land, wonderful landscapes then the road to MAI CHAU, beautiful bike rides through the rice fields, then all these meetings with different ethnic groups in SAPA delighted us a lot.
The return to HANOI where we walked a lot and saw many beautiful things was amazing. Finally, we spent time in the magical and majestic bay of Halong, on a junk like fairy tale with impeccable services and reception, had a wonderful beach break and a walk through the islands. What a beautiful memory!
We just want to come back to a stage that we did not like: MUONG KHUONG, an uninteresting stage that we could have done without, in addition a not very practicable road , a lot of time spent on the vehicle on roads in very bad conditions and the night at the inhabitant did not leave us good memories, we knew that one was at the bottom of Vietnam but the places were dirty, nothing to see except the local market. We want to emphasize then:
The reception and the punctuality of your guides whatever the place of our stay, French - speaking guide and this was a bonus for us, pleasant and making us share the love of their country, M Tithya has SIEM REAP, M QUYNH in the delta Mekong, Mrs. Thuy in the center who put a lot of good will to master the French, and of course TO TOAN in the north with whom we spent the most time, we must also salute the seriousness and conduct of the drivers because the state of the roads could have disturbed them a bit, we were a little uncomfortable with tips, it is always difficult to judge
All means of locomotion borrowed during our stay, the passage from Cambodia to Vietnam by speedboat, all kinds of boats and boats available to us during our various excursions, bike rides, buffalo tank etc .
Your cars was comfortable (especially for 4) there was still a lot of work on the roads. The cities are not too far but it takes time to get there, we enjoyed having fresh water in the cars.
The choice of your hotels was always perfect, some better than others but it suited us, we enjoyed the hotels with pools
The visit of your collaborators to Saigon then to Hanoi, we could judge the seriousness of your agency.
That's why, we thank you for giving us time and advice during the preparation of our tour, for being always listening to us and we will recommend without any problem your agency around us.
Thank you for this wonderful stay which we will also remember the welcome, the smiles and the kindness of the population.
MARYSE and LOIC